---
VTS International INC
---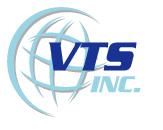 Vessel Traffic Services
VTS Operator Training V-103
VTS Operations Management



Telephone: 902-830-3088
email: rcshaw@eastlink.ca

---
Vessel Traffic Service systems are commissioned in response to a wide variety of requirements. These may include one or any combination of:
Safety of life, environment and property;

Regulatory compliance and enforcement;

Ocean resource / EEZ monitoring and management; and

To enhance expeditious port operations

Communications command and control networks during marine emergencies.
As the technologies and international trends of VTS evolve, the administrative functions required to plan, procure, operate and maintain each system at a responsive, cost-effective peak become progressively complex. Within this specialized field, few VTS consultants can lay claim to more than 30 years of progressive operational experience ranging from VTS Operator to Senior Management and Trainer.


VTS Operator Training V-103 Certification

V-103-1 VTS Operator
V-103-2 VTS Supervisor
V-103-3 VTS On-Job-Training

V-103-4 VTS OJT Instructor ( Train the Trainer)

VTS Operator candidates must be selected with the objective of maximum on-the-job effectiveness. Pre-qualification begins with an aptitude test to measure alertness, situational awareness and spatial planning abilities, together with ability to work under stress.
VTS Inc. will work with the client to identify the most desirable combination of previous experience, classroom training, simulator training and on-the-job validation to meet national requirements and I.A.L.A. V-103 certification requirements. Location of classroom training location is determined by the client. Simulator training may be given in full or in part utilizing available equipment at the client's training facility.
Robert Shaw of VTS Inc. has been instrumental in the development of the world's first V-103-1 Certificate Course. This course is offered by South Tyneside College and has been approved by the Marine and Coastguard Agency (MCA) of the UK. Mr. Shaw has also participated in the V103 training process of VTS Operators and Supervisors in the Hellenic Coast Guard in Athens, Greece.

VTS Inc. also conducts 'on-job-instructor' training courses aimed at emerging IALA V-103-4 standards for supervisors and senior VTS operators in Canada and the UK. The technology transfer associated with this activity will result in the formation of a core of VTS Operator Training Specialists within the client organization.
VTS Needs Analysis

VTS Inc will conduct an independent evaluation of need, including both empirical data (in the form of a benefit/cost analysis) and stakeholder priorities. Factors such as environmental, geographical and hydrological constraints; industry standards, traffic configuration, climatic conditions and socio/economic factors are compared with both capital and ongoing maintenance costs to determine the level of service required and the best mix of sensors and communications for a particular waterway.

Managerial Training and Executive Briefings

VTS Inc. offers a unique training service for supervisors and managers of VTS services as well as one day seminars for executives who wish to avail themselves of an overview of international trends and developments in VTS. Each course builds on a core curriculum to include the diverse requirements and priorities of the client. VTS Inc. staff stay abreast of developments in the field through attendance at conferences and membership in professional associations.

Operational Policies and Procedures

Policies and procedures are traditionally brought together as operating instructions within an Operations Manual. The principal and associates of VTS Inc. have extensive experience in the technical writing and publishing of these manuals. Although printed manuals will continue to be the authoritative reference in all cases, most administrations are now favoring CD-based manuals which permit an inter-active use at the workstation. CD-based manuals offer a number of publication control and training related advantages through their multi-media capabilities communication and presentation capabilities.

Standards and Quality Assurance

Compliance to ISO / ISM Standards is rapidly becoming an industry pre-requisite. Clients and stakeholders alike demand that the VTS system operates in an environment where goals and results can be linked and measured within a framework of accountability. VTS Inc. can provide staff who have successfully completed IQA / IRCA Lead Auditor training to assist clients with Internal Audits of Operations Systems as well as First and Second Party Audits of operations related supplies and services.



Robert C Shaw

Principal, VTS International Consultants INC.
With 35 years experience at all levels of VTS within the Canadian Coast Guard, as well as in international VTS training Mr. Shaw brings to clients a practical and professional perspective in every area of operations and administration.

A brief resume of his career includes:
Officer-in-Charge, Placentia Bay VTS and Halifax VTS
Senior Staff Officer, Vessel Traffic Services, Maritimes
Regional Superintendent, Marine Communications and Traffic Services
Interim Chief, Vessel Traffic Services (National) Ottawa
As Project Manager, he has led the following:
Canadian Coast Guard VTS Operations Manual - 1st Ed.
Canadian Coast Guard VTS Quality Assurance and Fact Finding Policy
Strait of Canso VTS Project ( Cdn $1.5M )
Northumberland Strait VTS Project (Industry funded)
Bay of Fundy VTS Project ( Cdn $9.8M )
Regional Consolidation of VTS, Radio communications, CG Fleet Operations
& Ice Operations ( Cdn $1.5M )
Credentials include:
Bachelor's Degree (BA) in Marine Studies and Business Administration
St. Mary's University - (1983)
Certificate of Adult Education
St. Francis Xavier University – (2001)
Crew Resource Management Training (CRM)
South Tyneside College – (2001)
Instructional Techniques (BTNI)
Transport Canada Training Institute - 1984
Public Service Commission Language Certificate - French
PSC - Halifax - 1988
Marine Emergency Management Certificate
George Scott Centre - TCTI - 1990
Senior Transportation Management Course
George Scott Centre - TCTI - 1995
Lead Quality Auditor Certification - ISO 9000 (IQA/IRCA)
KPMG - 1997
ISO Documentation Certification (AIIM) -
Daltech (Dalhousie University)- 1998
International VTS Instructors Workshops
Canadian Coast Guard College – 1998, 1999
SASEMAR Gijon, Spain - 2000
Details and References are available on request.

This page created with Netscape Navigator Gold
Site last updated December 3, 2001
;