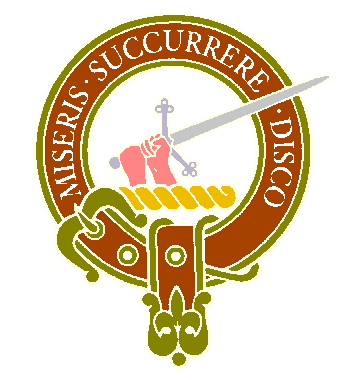 Glengarry and Ottawa Valley Branch
of the CLAN MACMILLAN Society
of North America
Branch, Clan and Celtic Links
We're moving!
Please click on the link and then update your bookmark to: Glengarry & Ottawa Valley Branch

---
Clan MacMillan Centre Clan Centre Homepage
Finlaystone, Langbank, Renfrewshire, Scotland, PA14 6TJ Graeme MacKenzie, the Clan Centre Curator and Genealogist, is collecting information for a world-wide Clan MacMillan database. Please send him your MacMillan related information.
---
St Raphaels Roman Catholic Church in St Raphaels, Ontario
The mission of the Friends of the Ruins of St Raphaels, Inc. is to preserve and enhance the site as a monument to the history of our settlement and as an attraction to cultural tourism.
P.O. Box 190, Williamstown, Ontario, Canada, K0C 2J0 President: Colleen Kennedy (613) 347-1778
---
Douglas McKercher Teaches Gaelic at the University of Ottawa (Department of Modern Languages). Douglas is the author of Old Morag's Commonplace Book, a miscellany of waifs and strays of Scots Gaelic lore, published in 1997 by Fomorian Press. A professional book designer and editor, he now finds much of his work is designing for the Web.
E-mail: Douglas McKercher
---
Clan MacMillan Society of New Zealand
E-mail: Margaret Pool President, Clan MacMillan Society of NZ
---
MacMillans in California
Clan MacMillan, Pacific Branch, Southern District. E-mail: Richard Saunders
---
Ottawa Scots Societies A list of some Scots Societies in the Ottawa area. St. Andrew's Society of Ottawa
D. Hugh M. Reekie 164 Bayswater Ave, Ottawa, ON, Canada K1Y 2G3, ph 613-728-5343, fax 613-728-9143
email Hugh Reekie or go to Hugh's Home Page
---
Celtic Heritage Magazine: A bi-monthly publication on the Music, Language, Traditions, History and Folklore of Celtic people world-wide. E-mail: Celtic Heritage
---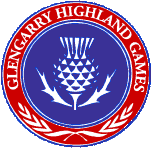 Glengarry Highland Games, Maxville, Ontario, Canada - since 1948
An outstanding display of music, dance, sports, pageantry, and tradition.
Watch here for 2001 updates!

Visit the MacMillan table in the Clans building in 2001.
---
U.S. Scots Magazine is the premiere print magazine for the Scottish-American Community
Visit to read past articles, reference our online databases, explore our extensive links database, and learn how to subscribe. Email: Jim Davenport, Editor & Webmaster
---
HighlandNet Home Page: A compendium of news and information about activities and events.
Clan News Page for Clans and Branches. (Go to this page for listing information.)
Email: Chuck Hastings
---
House of Scotland: Grey Stag Distribution Ltd.


What we show here is a sample of some of the products from a wide range available.
We invite your inquiries for any Scottish goods or services.
603 Fraser Avenue, Ottawa, Ontario, Canada, K2A 2R6
Phone: (613) 759-8232 Fax (613) 759-8234 Email: Jim Millar, President
---
If you would like a Web site for your event, we'd be pleased to host it for you, free of charge.
Phone: (506) 455-3108 Fax: (506) 455-8772 Email: clans@discribe.ca
---
McIlvail and the Clan MacMillan Connection: History and origins. A bibliography of books on Clan MacMillan.
Email: Reid McInvale
---
ElectricScotland A guide to, and some great historical accounts of, over 240 Scottish clans and families. Most of our material comes from antiquarian books published in the 1800's. There are many references to clans in our History section as well. See the Clan MacMillan page.
---
We'll gladly notify you of meetings, news and events. Send us your email address.
Your comments, contributions and suggestions are most welcome.
---