About Christopher Bunting, M.B.E.
'Cellist, composer, educator, writer.
Born 1924. Died London, England, July 28, 2005.
---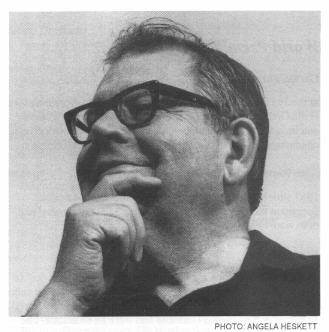 "Incontestably one of the world's best half-dozen cellists."
The Guardian
"A great Artist."
The American String Teacher.
"The nobility of his pure tone, the dexterity of his left hand and
the elegant bowing reminds one of Casals."
Der Abend
"Essay on the Craft of 'Cello Playing",
in two volumes, by Christopher Bunting.
First Published Cambridge University Press, 1982.
Now available again from Sangeeta Publications (2000).
---
Students from many countries sought him out.
Christopher Bunting gave concerts, broadcasts and master-classes throughout Europe, Australasia and the United States. World premiers include:
Gerald Finzie Concerto, Cheltenham Festival, 1955;
Alan Rawsthorne Concerto, Royal Festival hall, 1967;
Francis Routh, four works, a concerto, a double concerto, a solo sonata and a sonata for cello and piano, all written by the composer for Mr. Bunting;
Christopher Bunting, concerto for cello and strings, Peterborough.
Broadcasts included the concertos of Elgar, Dvorak, Schumann, the Haydns; the five sonatas of Beethoven, the two Brahms sonatas; the six solo suites of Bach, Schubert's Arpeggione Sonata, and those of Debussy and Martinu; and many shorter works.

Christopher Bunting recorded the Elgar Concerto with Sir Adrian Boult and the London Philharmonic Orchestra (Kol Nidrei: EMI )

He has been described as a gifted and perceptive teacher, able to explain musical structure without becoming mired in complexity. He adjusted his approach to fit the problems experienced by individual students, offering different solutions to each. His communication skills were evidenced in his publications.
about the "Essay on the Craft of 'Cello Playing":
" ...a priceless gift. This must be one of the finest instruction manuals ever written on any craft or skill ... will provide a lifetime of pleasure in work" E. James Lieberman, in the American Record Guide

"...answers to a vast range of technical questions... eminently readable", Steven Isserlis in The Composer

"... a must for libraries and strongly recommended for every serious cellist.", The American String Teacher
The "Essay on the Craft of 'Cello Playing" has been reprinted, and is available from
Sangeeta Publications, 15 Queens Road, London W5 2SA, UK
There are two volumes:
Volume 1. Prelude, Bowing, Coordination GBP 14.90

Volume 2. The Left Hand GBP 17.90